It's Fall Hunting Season, Get Some Great Ammo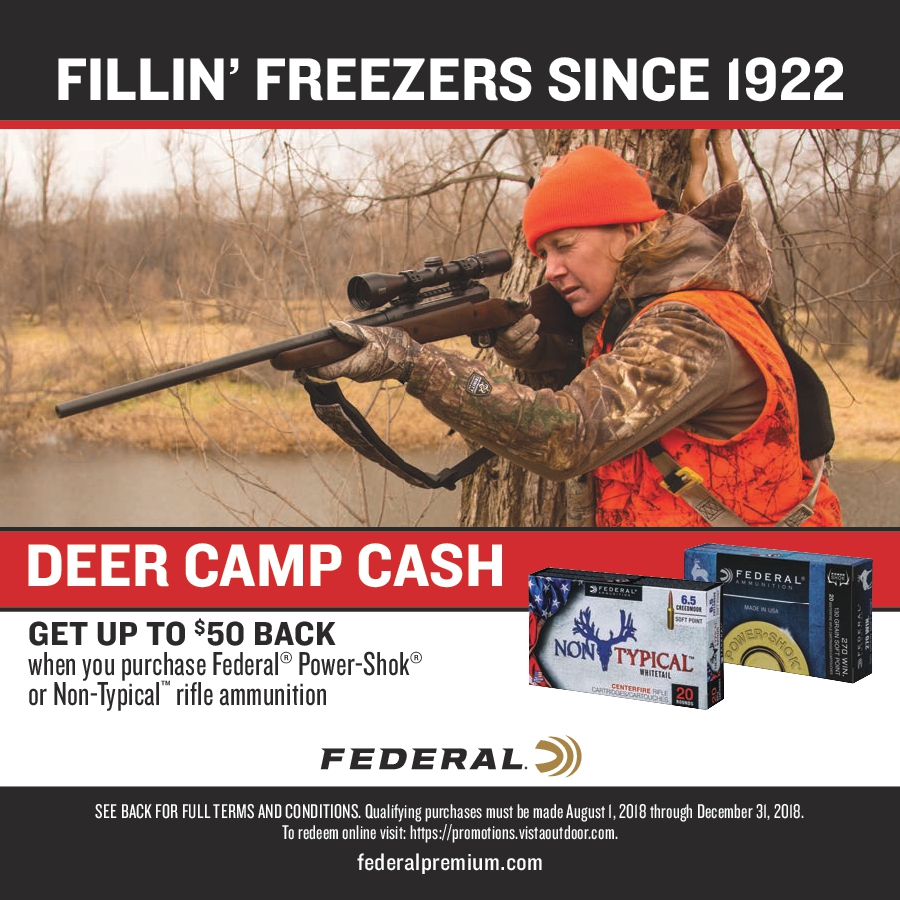 It's fall hunting season, Federal Ammunition is now offering a large number of rebates for ammunition purchases. Take a look at what ammo US Gun Works currently has available from Federal: Ammo from Federal and take advantage of one of the applicable rebates. Make sure that you have a great hunt and buy some great ammo.

For a full list of the Federal rebates, take a look here: Federal Ammunition Rebates.
Labels: ammo, Deer camp, deer slug, duck hunting, Federal, rebate, spin, US Gun Works
Shawn in the Korengal Valley, Kunar Province, Afghanistan.
For more info on these and other weapons
Technical specs compiled from:
http://armypubs.army.mil/doctrine/Active_FM.html
http://world.guns.ru/index-e.html
https://en.wikipedia.org
http://www.militaryfactory.com/
http://www.olive-drab.com/
http://www.army.mil/
http://dok-ing.hr/products/demining/mv_4?productPage=general
http://www.peosoldier.army.mil/
"The appearance of U.S. Department of Defense (DoD) visual information does not imply or constitute DoD endorsement."